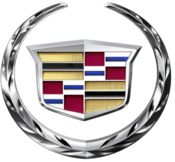 Cadillac Motor Car Division
Cadillac (pronounced /ˈkædɨlæk/ or, "à la française": pronounced: [kadiˈjak]) is a luxury vehicle marque owned by General Motors. Cadillac vehicles are sold in over 50 countries and territories, but mainly in North America.
Cadillac is currently the oldest American automobile manufacturer and among the oldest automobile brands in the world. Founded in 1902 as the Cadillac Automobile Company, it was purchased in 1909 by General Motors and over the next 30 years established itself as America's premier luxury car. Cadillac pioneered many accessories in automobiles, including full electrical systems, the clashless manual transmission and the steel roof. The brand developed three engines, one of which (the V8 engine) set the standard for the American automotive industry.
Replace this with the name of your topic
Edit
Write an introduction to your topic here, to explain to your readers what your topic is all about!
Latest activity
Edit
Community content is available under
CC-BY-SA
unless otherwise noted.